Working Today for a Healthy Tomorrow
Though the pricing system in healthcare is often unfair and unaffordable for patients, there are communities that are coming together to make a change. For example, The Nurses Pub and the Pink Journey Foundation have come together for "Working Today for a Healthy Tomorrow" health fair.  By doing this, they hope to provide care for the Inland Empire's struggling community at no cost.  As more and more people learn about these initiatives, it is likely that other cities will follow suit. This could lead to a major shift in how health care is provided at the community level. Making health care fair and affordable.
Health care should be fair and affordable
The Nurses Pub, a community-based organization, will present the "Working Today for a Healthy Tomorrow" health fair in partnership with The Pink Journey Foundation. The health fair will offer a variety of free medical services to promote a healthier community.  The community health fair is designed to meet the needs of economically challenged populations with a wide array of medical services.  A variety of health care offerings including mammograms, COVID-19 testing, blood pressure, glucose checks, flu and COVID vaccines.
There will be free eye examinations and on-site glasses. This one-stop-shop will meet the needs of Inland Empire community members. Food services will also be available for the attendees.   Mona Clayton, MSN, RN, and CEO of The Nurses Pub states, "Many individuals cannot afford basic health care to have incredible partnerships and sponsors on board will help create a healthier community. I encourage the community to take part in these valuable medical resources. Health care should be a right and accessible for all Americans."
The Pink Journey Foundation, California Department of Public Health RadNet Radiology Imaging, Lestonnac Free Clinic, the County of San Bernardino, Vaccinate All 58 (VA58) and Sigma Beta XI (SBX Youth and Family Services) and the Nurses Pub have come together to provide free and much needed healthcare resources to the Inland Empire Community.
Free Mammograms for the Community Working Today for a Healthy Tomorrow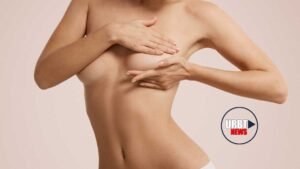 Melanie Lewis executive director of The Pink Journey Foundation said, "We gladly join the no-cost mobile mammography opportunity. Our Rolling with Hope program is made possible by a generous Hologic grant and a partnership with RadNet Radiology & Imaging".
Hosted by the Center for Youth and Community Development.  The health fair will be
Saturday, Jan. 7, 2023, from 9 a.m. until 3 p.m. at 468 W. Fifth St., San Bernardino, California, 92411. Registration opens at 7:30 a.m.
at The Nurses Pub COVID
testfreesb.com
testing site for all participants.
Working Today for a Healthy Tomorrow!