URBT Buys Assets from She Beverage for $54 Million
"This goes beyond the monetary cost" says, CEO Joseph Collins, "we deem the technology their most impressive asset."
URBT Buys Assets from She Beverage for $54 Million – Urban TV Network Corp (OTC: URBT) is proudly announcing their purchase of the assets from She Beverage Company for approximately $54 million in cash and stocks. This groundbreaking acquisition is likely to benefit shareholders of URBT greatly over the coming years due to the cutting-edge technologies included in this purchase.  URBT didn't purchase the assets solely for its great beverage product line but for its innovative communication technology. This innovation allows influencers to build brands and brand recognition.  The company also purchased a new app for churches that allows pastors to communicate with their membership more effectively.  Slated for launch sometime in 2023. Scoring such a unique investment is sure to be important for URBT moving forward and demonstrate their drive towards success!
Urban TV Network Corp also received 20 acres of land in suburban California as part of this acquisition. Our plans to develop "URBT Studios West" on the land.  There is potential to create world-class television and broadcast studios and we look forward to breaking ground in the near future.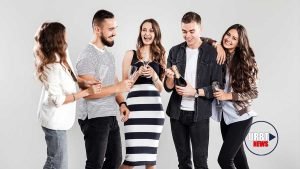 URBT will get a technology boost with this purchase
This company was able to create value unparalleled by many companies in the same industry enough for Urban Television Network Corp to make a commitment to purchase the assets. Urban TV Network Corp (URBT) has high hopes for the future of media.  Our investment reflects our confidence in the groundbreaking technologies, "This goes beyond the monetary cost" says, CEO Joseph Collins, "we deem the technologies their most impressive assets."
Get the URBT News App!  It is also available on your app store.
Looking Forward Statements – This media release may contain forward-looking statements within the meaning of Section 27A of the Securities Act of 1933 and Section 21E of the Securities Exchange Act of 1934. These forward-looking statements are based on the current plans and expectations of management and are subject to a number of uncertainties and risks that could significantly affect the company's current plans and expectations, as well as future results of operations and financial condition. URBT News is a subsidiary of URBT Corp.