How to Get Money to Start Your Black Business
How to Get Money to Start Your Black Business
How to Get Money to Start Your Black Business. Starting a business is never easy, especially when you are a member of a historically underserved community. The Black community has long faced systemic obstacles that make it difficult to access resources, including funding. But these challenges have not stopped black entrepreneurs from achieving success. With the right tools and knowledge, anyone can get money for their black business. In this post, we will explore some of the best ways to obtain funding and succeed as a black-owned business.
One of the best ways to get funding for your Black-owned business is to research grants and loans. There are many resources available for small businesses. A great resource is the Southern California Black Chamber of Commerce (SCBCC).
SCBCC Celebrates 30th Anniversary
As it prepares for its 30th anniversary SCBCC continues its focus on helping Black businesses get money. Founded in 1993 by Rich Wallace, the SCBCC has worked diligently over the past three decades to assist minority businesses prosper and grow. As part of its mission, they provide information on financial planning tools such as budgeting, credit building, debt management, and more.
Starting a black-owned business is a worthwhile endeavor, but it requires hard work, dedication, and financial resources. Whether you're seeking grants, loans, crowdfunding, or alternative funding options, there are many ways to get money for your business. The key is to research and explore all the options available and develop a solid business plan to present to investors. Don't be afraid to network, seek mentorship, and put yourself out there.
Advocates for African-American Business Owners
The Southern California Black Chamber of Commerce advocates for African-American and minority owned businesses by providing them access to contracts that they may not have otherwise been able to obtain. They are committed to using both traditional strategies as well as innovative approaches in order to empower their communities beyond just business opportunities but also through financial security.
"We serve the needs of a wide range of businesses, entrepreneurs, and professionals 'from the Desert to the Sea," says Rich Wallace. "My vision was always to assist minority businesses to prosper and ensure that these businesses have access to funding in order to grow and succeed."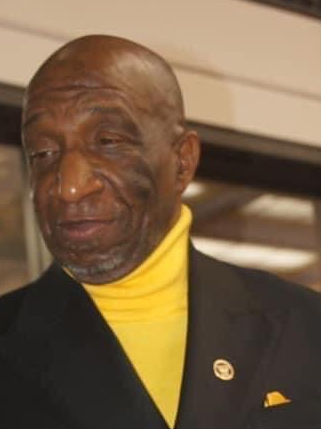 With the right resources and support, your Black-owned business can thrive and continue to contribute to your community and the broader economy.
"We are excited to celebrate our 30-year anniversary.  It's been a long journey with many successes along the way," says Wallace. "We are dedicated to helping our communities grow. I'm proud to see what we have accomplished, and we look forward to many more years of success!"
The Southern California Black Chamber of Commerce invites everyone to join them in their mission towards economic empowerment in Southern California. If you need help for your small business visit https://www.BlackChamberofCommerce.org or call (888) 466-7408.
How to Get Money to Start Your Black Business