Jim Brown Civil Rights Activist and Football Legend Dies at 87
A Legend Passes On Jim Brown, Civil Rights Activist and Football Legend, Dies at 87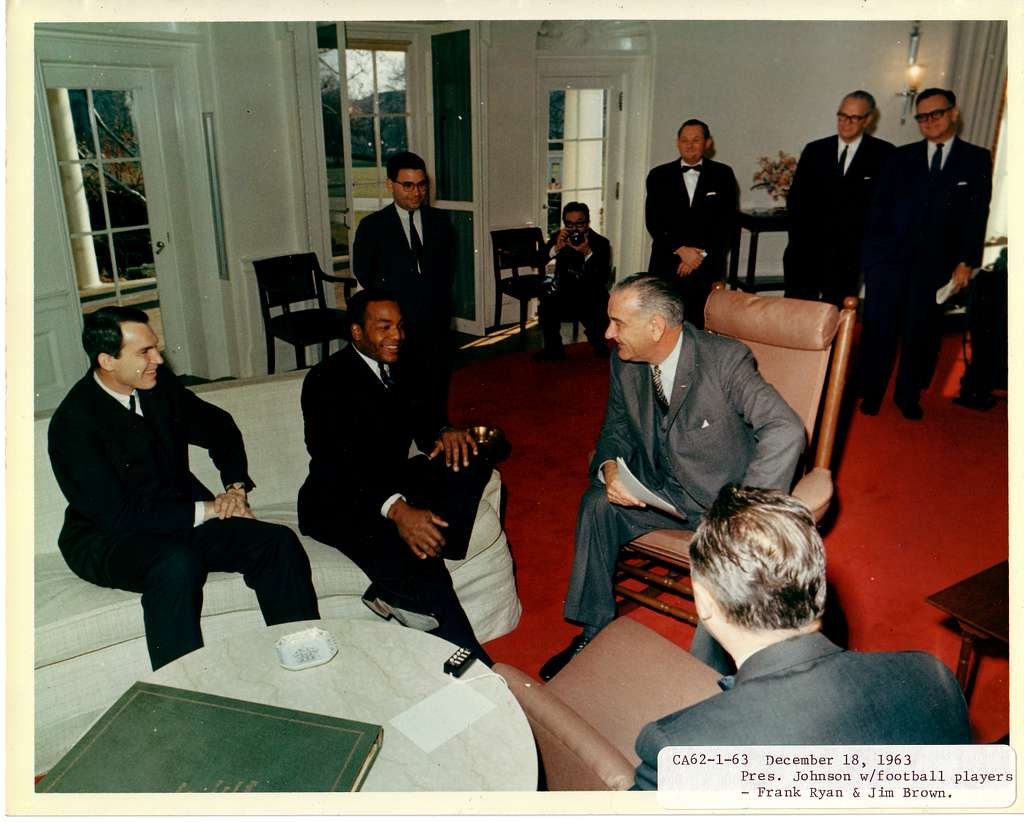 Jim Brown Civil Rights Activist and Football Legend Dies at 87. Civil rights activist and football star Jim Brown has passed away in his Los Angeles home. Brown's wife Monique of 41 years confirmed in an Instagram post that he died peacefully on Thursday night.
"To the world he was an activist, actor, and football star," she wrote. "To our family, he was a wonderful and loving husband, father, and grandfather. Our hearts are broken."
Brown's life was one of immense accomplishment – during a time when African Americans were severely oppressed. Brown broke through the barriers of discrimination to become the best running back in the league. He is universally accepted as the greatest running back to ever play in the NFL.
Jim Brown Breaks Records
During his eight-year career with the Browns, he accumulated 12,312 rushing yards. He accumulated 106 touchdowns – both records that remain unbroken today. Brown led the Cleveland Browns to their last NFL title in 1964. Retiring in his prime after the '65 season to become an actor. He appeared in more than 30 films including "Any Given Sunday" and "The Dirty Dozen".
Brown will be remembered not only for his achievements on the field but also for his commitment to fighting injustice off it. He used his influence as one of America's most beloved sports stars to draw attention to issues such as racial inequality and police brutality. This issues still exist today. Through his tireless activism Brown helped bring about positive change for generations to come.
Fight for Justice
In later years, Brown worked to curb gang violence in LA. He founded Amer-I-Can, a program to help disadvantaged inner-city youth and ex-convicts. He also made numerous trips to African countries as part of his mission to spread peace and understanding around the world.
His death marks the passing of a legend who dedicated his life to fighting for justice and equality for all people. As one of America's most influential figures during the civil rights movement era, Brown will be remembered as a hero whose influence will continue to be felt long into the future. The world has lost a true champion of civil rights. His memory will remain alive through the work of those inspired by him.
"Jim Brown was more than just a football player. He was someone who transcended generations," says Urban TV Network CEO Joseph Collins, Jr. "My father looked up to him. He was also someone my sons were inspired by. In a way he was part of our family."
We send our deepest condolences to Jim Brown's family during this difficult time. Jim Brown's contributions towards social justice will live on as an example of what can be achieved when we stand together for what is right.
DOWNLOAD THE URBT NEWS APP ON IOS AND ANDROID
A Legend Passes On Jim Brown, Civil Rights Activist and Football Legend, Dies at 87