Bob Evans Restaurants Celebrates 51st Farm Festival October
Bob Evans Restaurants Celebrates 51st Farm Festival October, Bob Evans Restaurants is excited to announce the full list of entertainment and events for its annual fall celebration, Farm Festival, on October 14-16. The signature event takes place at the Bob Evans Farm in Rio Grande, Ohio – the birthplace of the brand, where the original Bob Evans restaurant still stands today. Every year's celebration coincides with the start of the fall harvest season, paying homage to the history of the brand and its commitment to the farming community. The 51st celebration will feature live musical performances from acts such as Girl Named Tom and Cooper Alan, fall-favorite foods, live demonstrations, free on-site camping, and a host of other family-friendly activities that allow guests to experience America's Farm Fresh in the best way – down on the farm.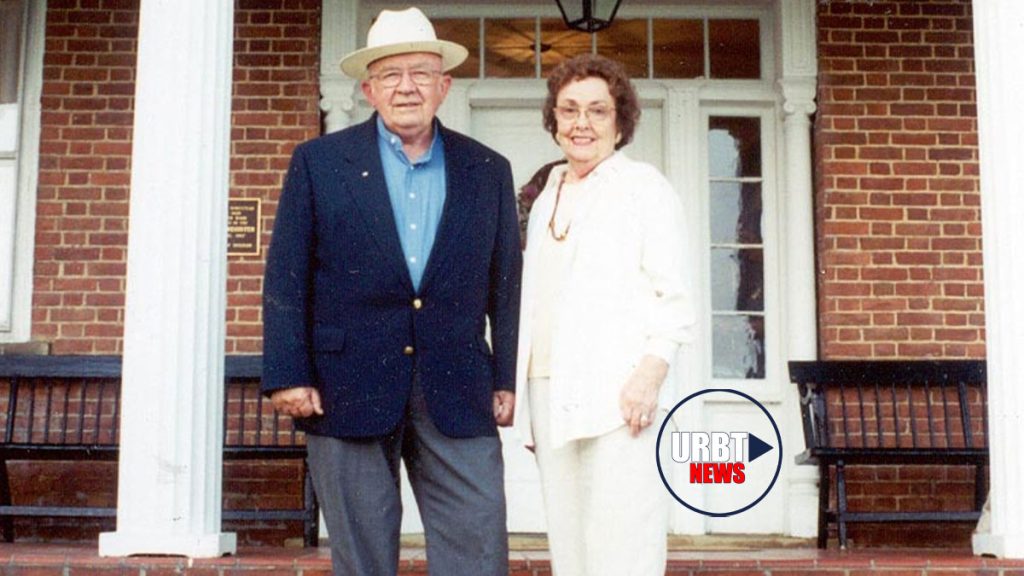 I am the kind of guy that really likes traveling across country. I enjoy seeing new things. As a publisher this is a story I am just excited about. A home-grown business that can last 51 years. I have to be at the next celebration. I can see myself on the hay ride (lol). At URBT News we love community!
"Bob and Jewell Evans always took hospitality to another level, and Farm Fest is our annual opportunity to bring those values to life in the biggest possible way by inviting people to spend time with us down on the farm" said Bob Holtcamp, President and Chief Marketing Officer for Bob Evans Restaurants. "We have an incredible lineup of headliners, artists and vendors that make Farm Fest the ultimate fall festival for people of all ages."
Activities and Entertainment for the Whole Family
Bob Evans Restaurants Celebrates 51st Farm Festival October, Bob Evans' annual Farm Festival is no stranger to having delicious, farm fresh food. Visitors can enjoy a variety of options from local vendors throughout the festival, including fall favorites like cider slushies, apple dumplings, kettle corn, Ohio-made cheeses, sorghum grown on the Bob Evans Farm, as well as the crowd favorite Farm Festival Bean soup. Bob Evans' famous sausage that started it all will also be available for guests to enjoy in a variety of sausage sandwiches or in the brand's famous sausage gravy & freshly baked buttermilk biscuits. Additionally, guests can dine at the original Bob Evans Restaurant located on the property all weekend long to enjoy more farm fresh favorites for breakfast, lunch or dinner.
For the 51st annual celebration of Farm Fest, guests can enjoy live performances from an up-and-coming country artist, an award-winning American folk trio, and more. This year's headliners include Cooper Alan, Nashville-based singer-songwriter and up-and-coming country star, who catapulted to social media fame during the pandemic through live streams to his millions of social media followers on TikTok and Instagram. Co-headlining the event is Girl Named Tom, an American folk sibling trio from Pettisville, Ohio, who were winners of the 21st season of the groundbreaking singing competition 'The Voice' in 2021. Cooper Alan performs on Saturday, October 15 at 4:30 p.m., and Girl Named Tom will perform on Sunday, October 16 at 3:30 p.m.
Get there be square Bob Evans October Festival
Additionally, there will be live music from renowned bluegrass and gospel musicians, as well as performances from Taps in Motion Cloggers, a team of dancers who perform a form of American folk dance, lumberjack challenges and horseshoe pitching. More than 60 artisans will be in attendance throughout the weekend to showcase and sell their work, and celebratory fireworks will round out the night on Saturday with a colorful display provided by the Village of Rio Grande starting at 8:30 p.m.
Visit their website for more details. The Bob Evans Farm is located on State Route 588, just off U.S. Route 35. Festival hours are 9 a.m. to 5 p.m. Friday & Sunday and 9 a.m. to 6:30 p.m. on Saturday. Tickets can be purchased at the entrance gate with either cash or credit card and are $5 for adults and free for children five and under. There will be no tickets sold in advance or online for the event. The headliner entertainment is included with the price of admission.
Bob Evans welcomes families to camp on the farm for free from Tuesday, October 11 through Sunday, October 16 to enjoy all the festival activities that weekend. Spots are available on a first come, first served basis and no reservations are necessary.