Cool New Necklace Can Start Fires
Wazoo was founded by an aerospace engineer and and outdoor adventure guide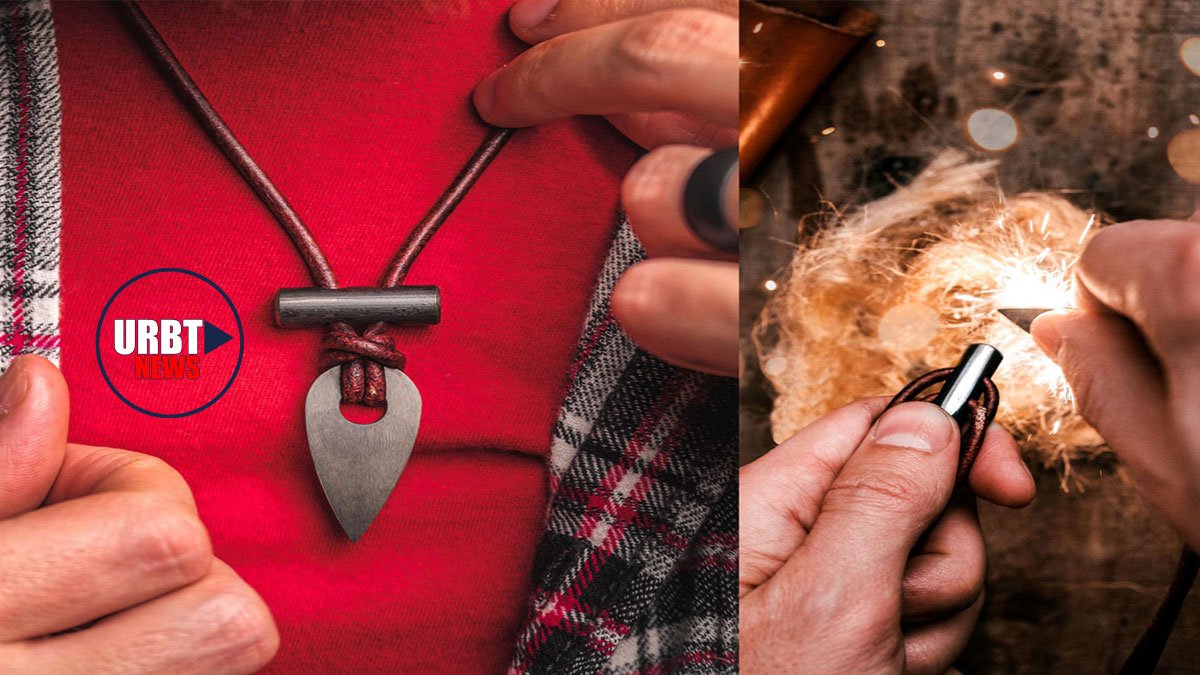 Cool new necklace can start fires, introducing the Spark by Wazoo Gear. Wazoo was founded by an aerospace engineer and and outdoor adventure guide with the unified mission to enhance everyone's capability by providing fashionable and functional wearable resources, and they're asking you to join the cause.
Previous Wazoo products, that have included a belt with a full survival kit hidden inside, a knife sharpening necklace, and a bandana to aid in wild food foraging, have been adopted by dozens of contestants on famous TV Shows such as ALONE on History Channel and Naked and Afraid from Discovery.
On June 28, 2022, Wazoo launched their second crowdfunded Kickstarter campaign, a pendant necklace that can start fires and more! It is currently one of the top projects out of 3,000+ that are live on the famous Kickstarter platform, and at the time of publishing this article has already raised $50,000 in Pledges.
Wazoo invented a new necklace, The Spark, that uses the most modern material science to make a necklace that can start fire.
Their first Kickstarter, the Cache Belt, was wildly successful. With the help of 6,552 Backers from 130+ countries, they raised $479,885 to bring it to market. Now they're back to bring fashion and function together with a stylish unisex necklace that is guaranteed to get its wearer compliments for its sleek look but a jaw-drop when it's revealed the Zirconium and Ferrocerium pendant combination can create sparks the temperature of the surface of the sun (6,000 °F)!
The Spark Necklace:
2 Part Pendant: Zirconia (ZrO2) ceramic + Ferrocerium metallic rod combine to make a stunning aesthetic
Shape: Abstract pendant shape to blend in with any wardrobe. It represents a map point, flame, water drop, spearpoint, and most importantly potential
3 Versions: White Spark, Black Spark, & Viking Spark
Patent Pending and Proudly handcrafted in Colorado!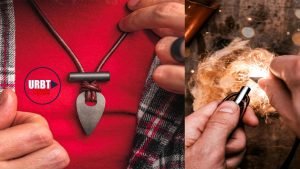 Wazoo was launched in 2013 by Nick Blackman, an aerospace engineer, and Dustin Hogard, an outdoor adventure guide, with the dream of combining their joint passions of functional design and the outdoors into tangible products. Extensive field-testing combined with the newest technologies in material science, has granted the Wazoo team multiple patents for their innovations. They are currently have offices in Colorado and Texas with a small team dedicated to creating gear that has been adopted by enthusiast of functional everyday carry, to extreme field-testing survivalist.
Cool new necklace can start fires, introducing the Spark by Wazoo Gear.